Instagram, Fitness Trends, & Your Health
Fitness. Exercise. Working out. Training. No matter what you label it, for most of the population, it sucks. It's not fun. It's uncomfortable. You sweat. And the next day you hurt everywhere. So why waste your time? I mean everywhere you look there's annoying people wearing Nike or Lulu, in line at Starbucks talking about how they killed their workout. Then they talk about what they're eating and post pictures of it on social media. I make a living in the fitness industry and I agree these social media warriors make me sick!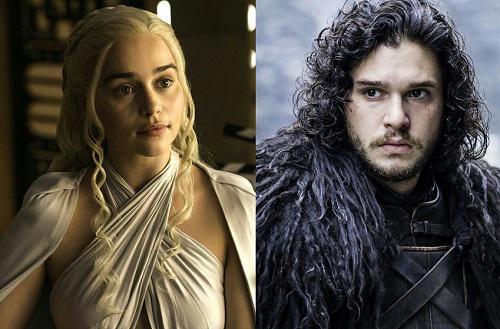 Here's the reality, if you don't get any exercise you'll be flabby, weak, slow and a miserable human that sloths through the day with no energy just waiting until you have personal time to eat Cheeto's and watch John Snow and Danarias battle for the 7 Kingdoms. Plus, you won't be able to properly fend off sickness, you'll get stressed out easily, you'll be unhealthy and you generally won't like how you look and feel. Sounds like a damned if you do damned if you don't argument, doesn't it? So, what's the best fitness trend out there that will help you look and feel better? Here's the deal, if you find something you like and can stick too, go for it. Whatever floats your boat will work for you.
Yoga, is great! Especially for those of us that are over 40. I really think we should be doing some sort of restorative yoga at least once a week. Those tennis balls HURT like hell but it works wonders for our countless aches and pains, while giving us an opportunity to slow down and get lost in our breathing. Relax, stretch-out and breathe, your cell phone can wait. Your body will thank you.
Strength training is great for all of us! As we age we lose muscle mass which slows our metabolism and makes us weak. Look at our parents, as they age they struggle to walk upstairs, move boxes, and everything becomes a chore. Not to mention we need to keep our strength up to fend off sickness and disease. Strength is the big glass, in other words the stronger you are the more marbles (long walks, family play time, household chores) you can put in the glass; more strength equals bigger glass. Plus strength training gives you healthy bones and great muscle tone!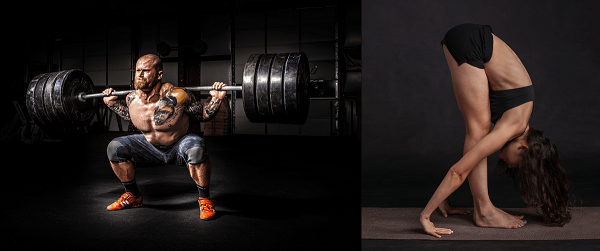 Cardio is necessary. Our heart is the most important muscle we have, if we don't take care of it we die. Cardiovascular exercise will make your heart work more efficiently which means you won't get winded doing simple chores around the house or playing with your children. It doesn't matter if you swim, bike, run, dance or walk, just go outside and get your heart rate up for a minimum of 20 min.
The problem with all of this is when people claim one way is the best. Some yoga practitioners look like they haven't eaten in a year but damn are they calm and bendy! Then there's the strength training world; full of Insta posts with hip bridges, deadlifts, and oddly large chains. Some of them just need to put some clothes on or take a minute to see if they can even touch their toes. Runners can knockout some crazy mileage every week but ask them to pick up a dumbbell heavier than 25 and they'll freak out because they might bulk up and get slow. All of these are necessary elements of fitness. It doesn't matter if you deadlift, swing kettlebells, do triathlons, or calisthenics, all of them are good.
I strongly suggest EVERYONE participate in all three; go outside for a jog, learn to deadlift, and practice your pigeon pose. Just stay off of social media, don't post pictures of your food, or tell the world how you killed your workout, nobody cares but you. After all you're making this commitment to yourself to look better and feel better for you, so you can be a better more confident person and a better mom, dad, husband, or wife.