Today's Take Home - Total Body Strength Training
Lift Fast!
"Today's Take Home"- Need to change things up a bit? Try some quick lifts like med ball throws or learn some Olympic lifting. There are a ton of benefits to explosive lifting...
Improve your core stability! By engaging in more explosive movments you force your midsection to stabilize the load and improve total body coordination.
Improve total body power! Power is defined at the body's ability to display strength with speed. So in other words, you'll be able to toss a shovel full of snow faster and farther after spending some time Olympic lifting.
Slow the aging process! As people age, they not only see an age-related decline in lean muscle mass, but they quickly see a reduction in power production and therefore starting strength. Do you want to be able to get out of a chair without using your hands and arms for help? Then it's time to consider exercises for power and speed to increase your starting strength.
Fire it up! Anything worth doing is worth doing right, so Don't suck! Good talk!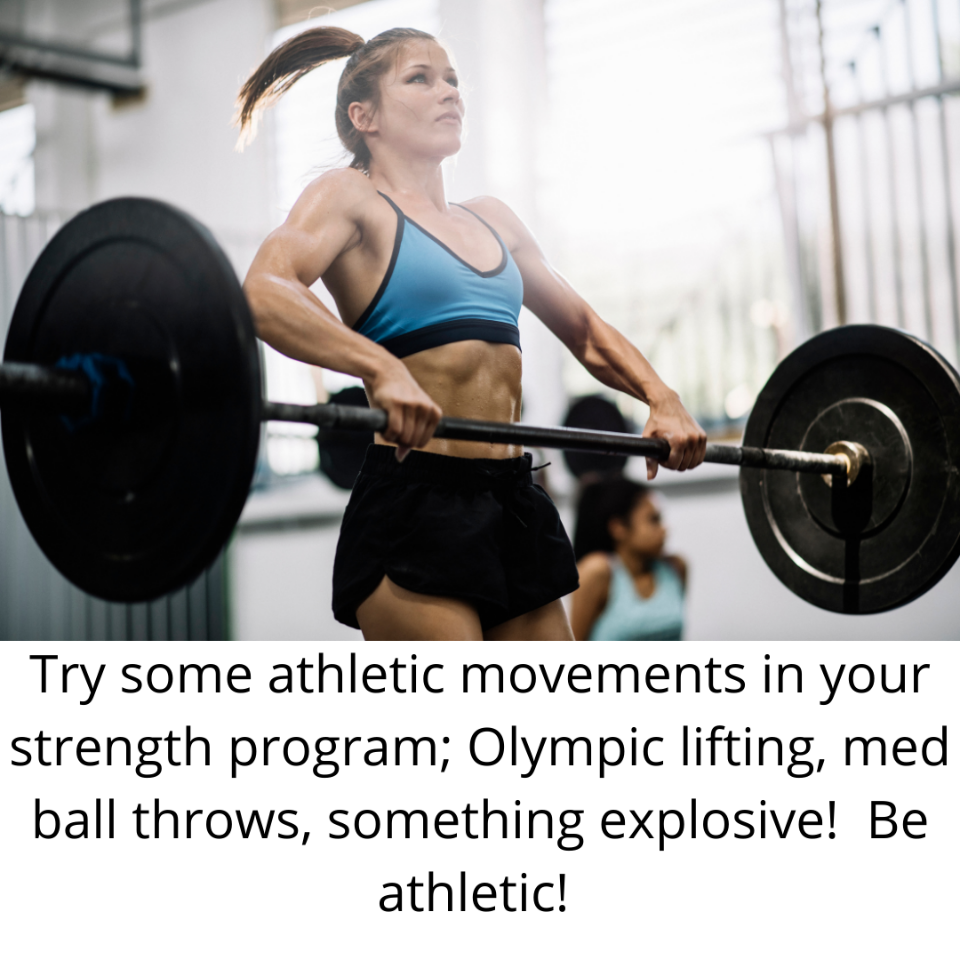 Strengh Training + Cardio = Success!
"Today's Take Home"- You NEED to strength train along with cardio to get the best results!
So many times people start a fitness resolution and begin by heading out for a run. Then a month or two in they get discouraged because they've either gained weight or lost some but either way they still look the exact same. Ever hear the phrase, "skinny fat"? They haven't lost body fat or started leaning out. Why?
Many people exercise at too high of an intensity. Slow steady state cardio, like jogging is great for burning calories, but unfortunately many people are suffering through cardio that's causing them to retain fat. If you head out for a run, and spend 20-40 minutes with your heart rate pinned in zone 4 or 5, you've actually spiked your cortisol levels. This will get your body to burn muscle mass and retain body fat. An elevated cortisol level basically puts your body into a fight or flight state. The last thing you want is to lose ANY muscle mass. The more muscle you have the higher your metabolism is.
Weight lifting is outstanding at building muscle! Going off of what you read above, if you build some muscle mass you'll speed up your metabolism. The other thing strength training does is lower your cortisol level and boost hormones like testosterone. Once this happens your body now protects muscle and burns fat for fuel.
Ideally you should do both! If you perform your cardio in zone 2 of your heart rate, you'll strengthen your heart and improve your cardiovascular health and endurance. Plus zone 2 isn't fight or flight! The primary fuel source is fat! Now since you're adding strength training, you'll build muscle, speed up your metabolism, and promote a healthier fat burning hormone state.
Fire it up! Anything worth doing is worth doing right, so Don't suck! Good talk!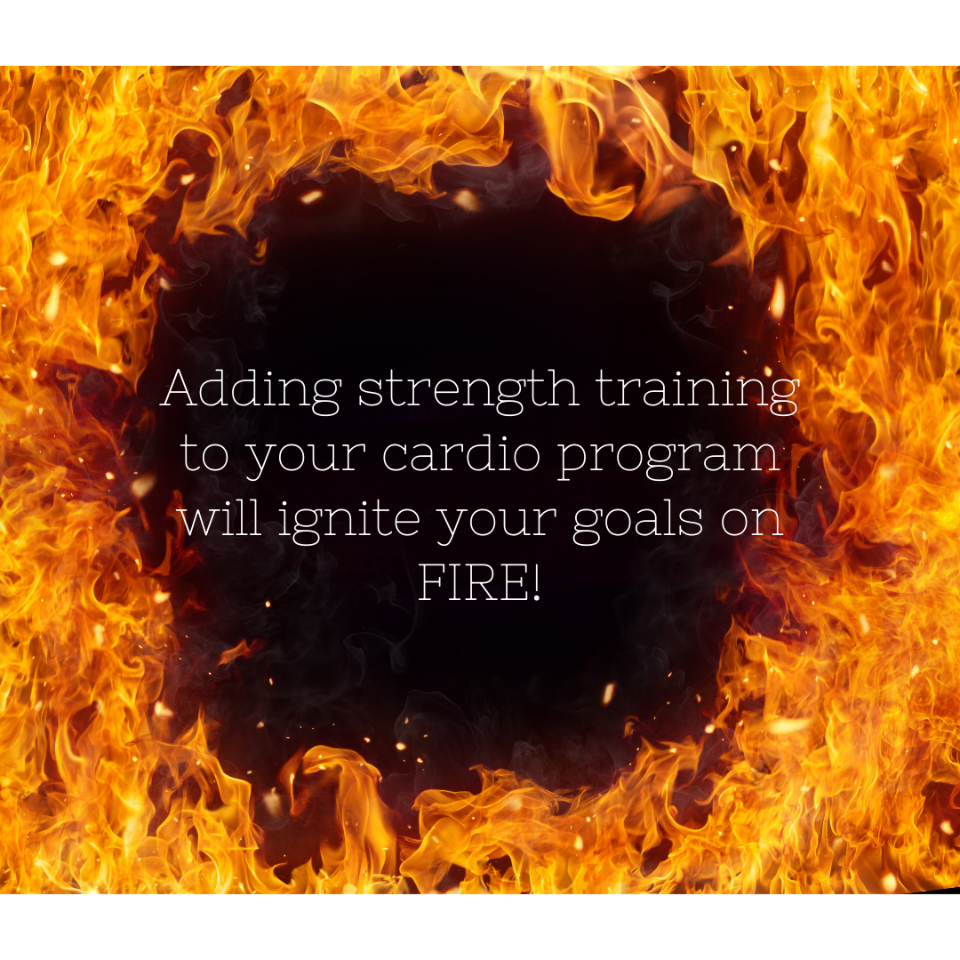 Which deadlift is best? Barbell, Trapbar, or Kettlebell?
"Today's Take Home"- Which deadlift is best? Trapbar vs Barbell vs Kettlebell
Barbell- Outstanding tool, great for learning a variety of different pulls, from sumo to conventional. Also a great way to learn the first pull in Olympic lifting. Although it can be tricky for people with low back issues. It also can be difficult for some people to learn to get thier knees out of the way.
Trap Bar- Easy way for beginners to learn. Typically people can lift the most weight with a trap bar, plus it offers a variety of handles at different heights. Down side is people tend to get squatty with the trap bar and take the hamstrings and glutes out of the lift.
Kettlebell- Again, an excellent teaching tool, plus it is an outstanding precursor to learning the kettlebell swing. Also is a great way for smaller framed people to deadlift. Unfortunately it can be limiting because most gyms don't have kettlebells heavy enough to get an effective workout.
What's the best? If you're not planning on competing in powerlifting, ALL of them. As long as your technique stays solid, it really doesn't matter. Just deadlift!
Fire it up! Anything worth doing is worth doing right, Don't suck! Good talk!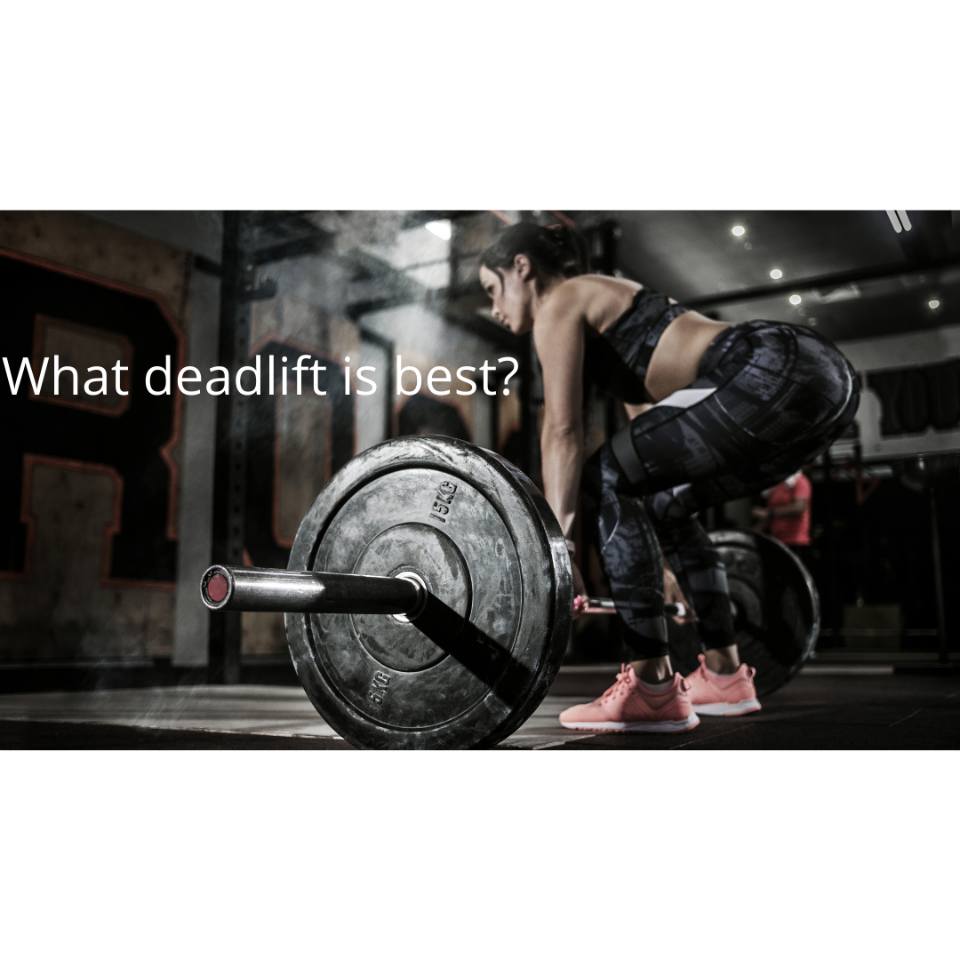 Don't overthink it. To press more, press more
"Today's Take Home"- Don't overthink it. To press more, press more. Funny, right? What does that mean?
If you want to get stronger at pressing, do more pressing. Use a variety of presses: straight bar, dumbbells, incline/flat/decline presses, overhead presses.
How does that relate to other endeavors?
What if you want to improve your pull-ups? That's right, do more pull-ups! Try doing a pull-up every time you walk past the bar. Or if 10 pull-ups is your max, do several sets of 5-7 clean easy reps. Practice pull-ups
Want to sprint faster? Yep, do more sprinting! Varry your distances. Maybe toss in hill sprints every other time. To sprint faster, sprint more.
Think of it as practicing a skill, not working out. How do piano players get better? By playing the piano!
Fire it up! Anything worth doing is worth doing right, Don't suck! Good Talk!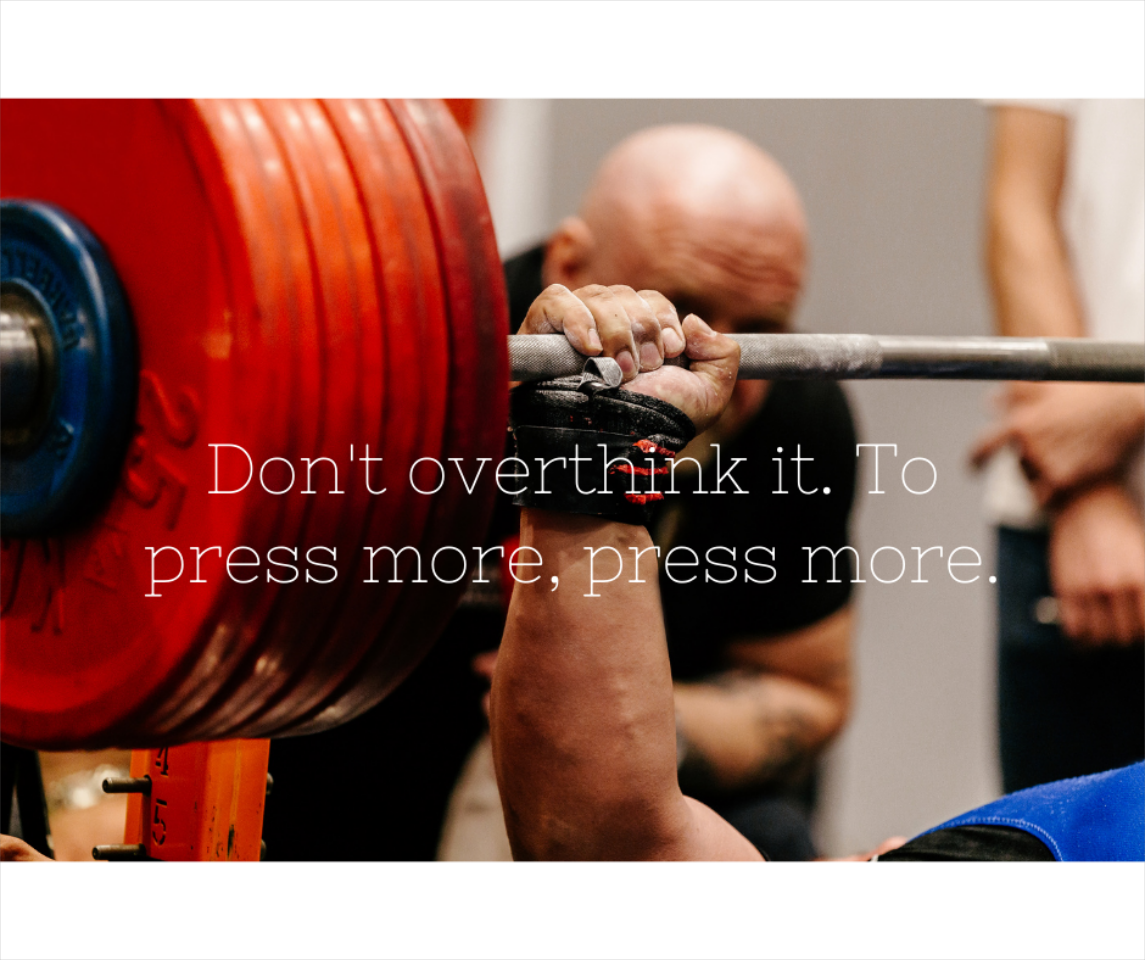 "It hurts, but I'll work through it," is not a sign of toughness!
"Today's Take Home"- "It hurts, but I'll work through it," is not a sign of toughness. It's a sign of stupidity.
You ever have a fun weekend at the lake with family and friends and get an embarrassing injury doing something stupid? Tweak your back jumping out of the boat? Strain your wrist catching yourself as you fell? Then you show up at the gym on Monday with your training program and that little injury becomes a major issue when you try to press or squat? As the old saying goes, "Don't poke the bear." If you poke the bear, eventually he'll bite. If you don't respect that nagging injury, eventually something will break.
It's not the end of the world! Find a similar alternative that doesn't cause pain and is something you can do. You don't have to do exactly what you had planned. There are no workout police! Your wrist hurts from the fall? Can't bench press? Do Tricep extensions instead. It's still a pressing movement. Maybe you need to spend more time on your triceps anyway? Realistically the wrist issue will heal up in a week and you'll be back to benching. Train smarter.
Fire it up! Anything worth doing is worth doing right, so Don't suck! Good talk!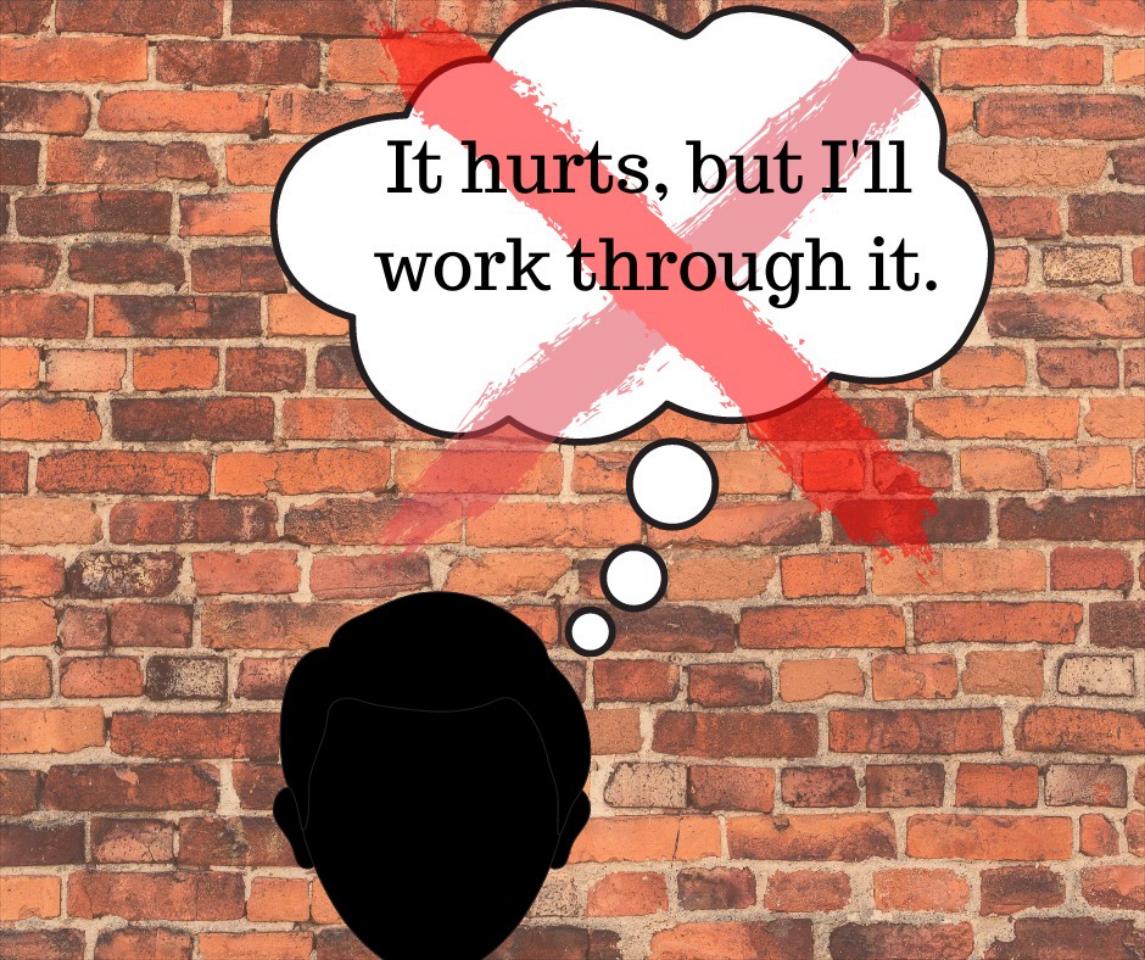 Variety is best for cardio
"Today's Take Home"- Vary your cardio, you don't ALWAYS have to do the same activity
Many times we fall into a rut and just do the same thing over and over. Unfortunately we can do the same thing with our workouts as well. If you're not planning on competing in a specific event, variety might just be the key to your success!
Changing up your cardio workouts can teach you a new skill. Learn to swim or take up boxing. Giving yourself a variety of options allows you to train your body at different angles, or hit different muscle groups. For example swimming is very upper body dominant, while running and cycling is very lower body dominant, yet all of them are very efficient forms of cardio. This can also be an outstanding way to prevent injuries while still making progress.
Always doing the same thing can lead to injuries, and boredom. Constant running can lead to stress fractures, while boxing all the time can lead to shoulder injuries. Plus if you always do the same activity you could start dreading it and begin to feel like you HAVE to do it, or get frustrated if you're not seeing improvements.
Fire it up! Anything worth doing is worth doing right, so Don't suck! Good talk!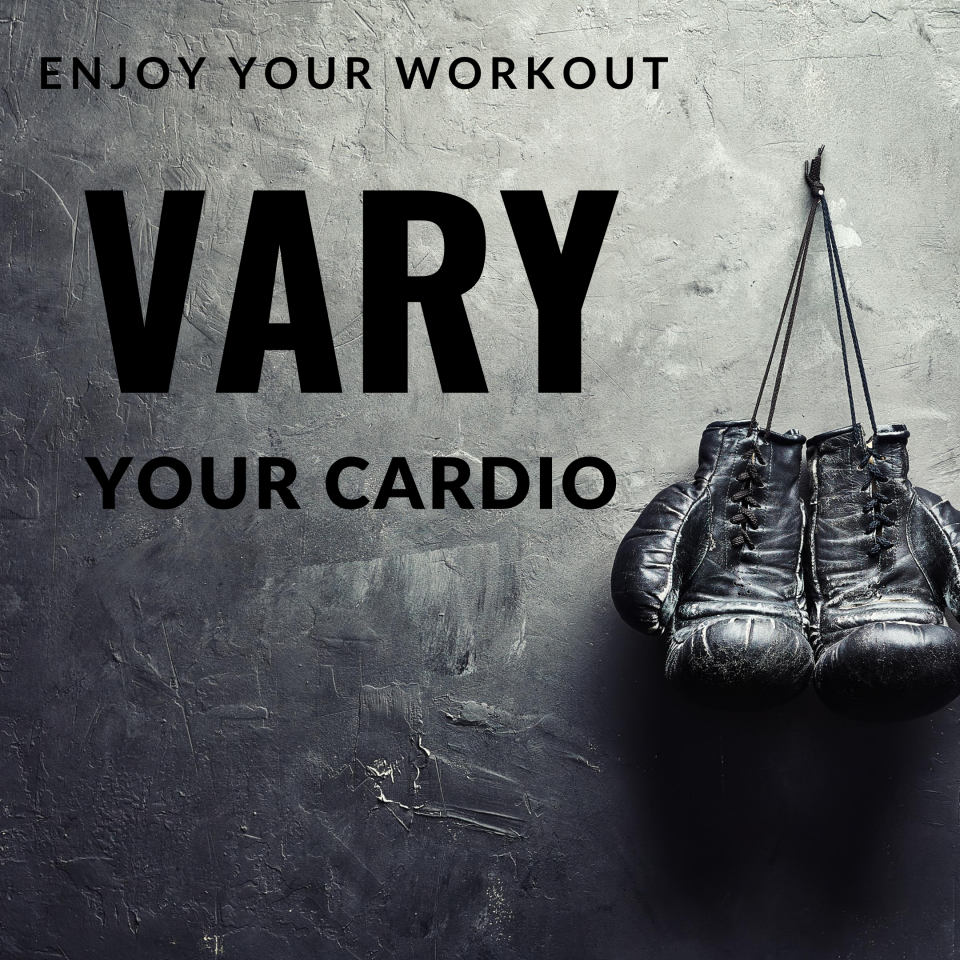 EVERYTHING is scalable!
So many times people are freaked out when they see something and immediately self-sabotage, "I could NEVER do that." Watch someone squat 300lbs, run a marathon, swim a mile, or even do 1 pull-up and someone will decide they can't do it. There's an easier version of every exercise that will help teach you the more advanced version.
Deep barbell back squats > Partial range of motion weighted squats > Goblet squats > Bodyweight box squats > Assisted squats
Pull-ups > Band assisted pull-ups > machine assisted pull-ups > Horizontal TRX pull-ups at various angles > Standing door frame pull-ups > Pull-a-parts
Barbell deadlifts off the floor > Deadlifts off of blocks or trap bar pulls > RDL > Hip Thrusts > Bodyweight bridges
Start by going for a walk and keep advancing until you can run a marathon! Swap out one bad meal a day for protein and veggies, now keep making small improvements each week until you're eating right every meal for a healthier lifestyle.
Crawl. Walk. Run. Earn your right to progress to the next level.
Fire it up! Anything worth doing is worth doing right, so Don't suck! Good talk!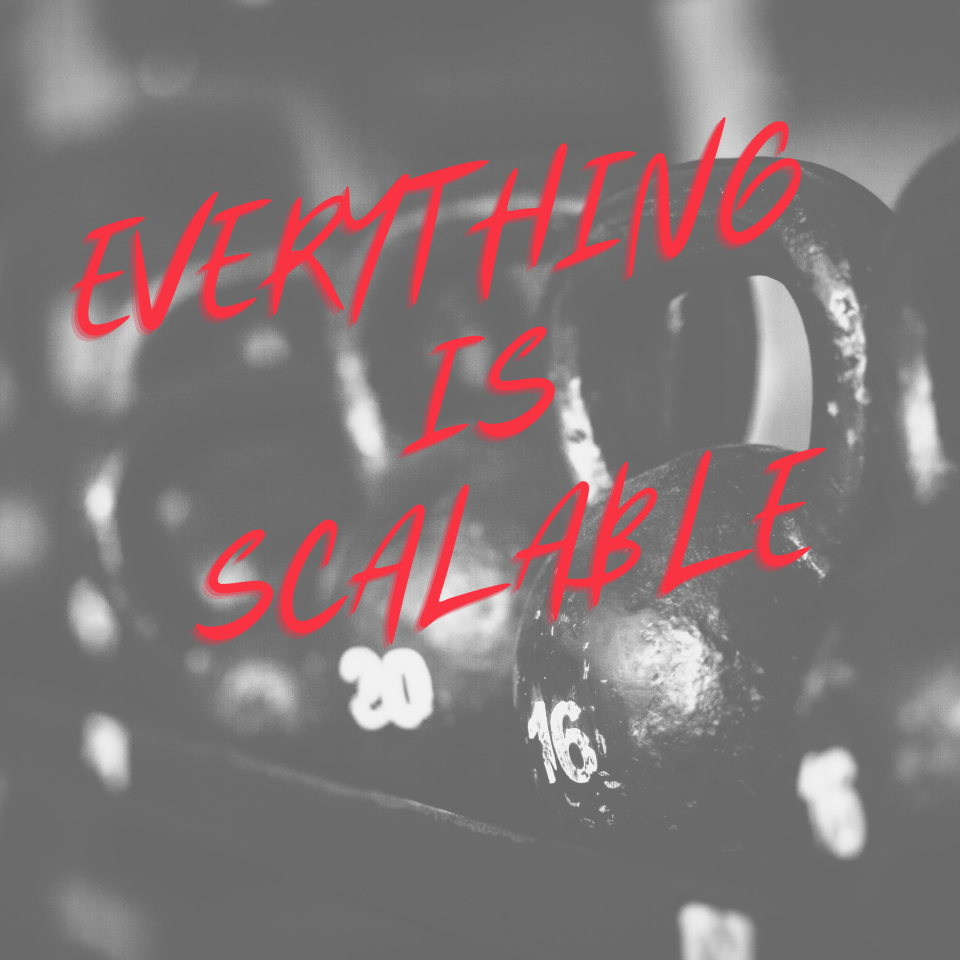 HIIT yourself once or twice a week!
"Today's Take Home"- Need quick but very effective workout you can perform once or twice a week? Try some High Intensity Intervals! Your body and your schedule will thank you!
HIIT seems to be all the range right now, but what are the pro's and cons?
Pro: It saves time, is highly effective at burning fat, it preserves muscle mass, ramps up your metabolism for hours after, it can lower resting heart rate as well as high blood pressure, and it can lower your blood sugar.
Con: Can lead to overtraining and injuries since it's very taxing on the nervous system, it's not as effective at developing your cardiovascular system, difficult to maintain good form and technique since your intensity level is so high, can cause dizziness if not properly nourished.
Solution- Do one or two high intensity workouts a week, as well as two to three longer lower intensity cardio workouts each week. The combo will lead to fat loss AND an improved cardiovascular system!
Fire it up! Anything worth doing is worth doing right, so Don't suck! Good talk!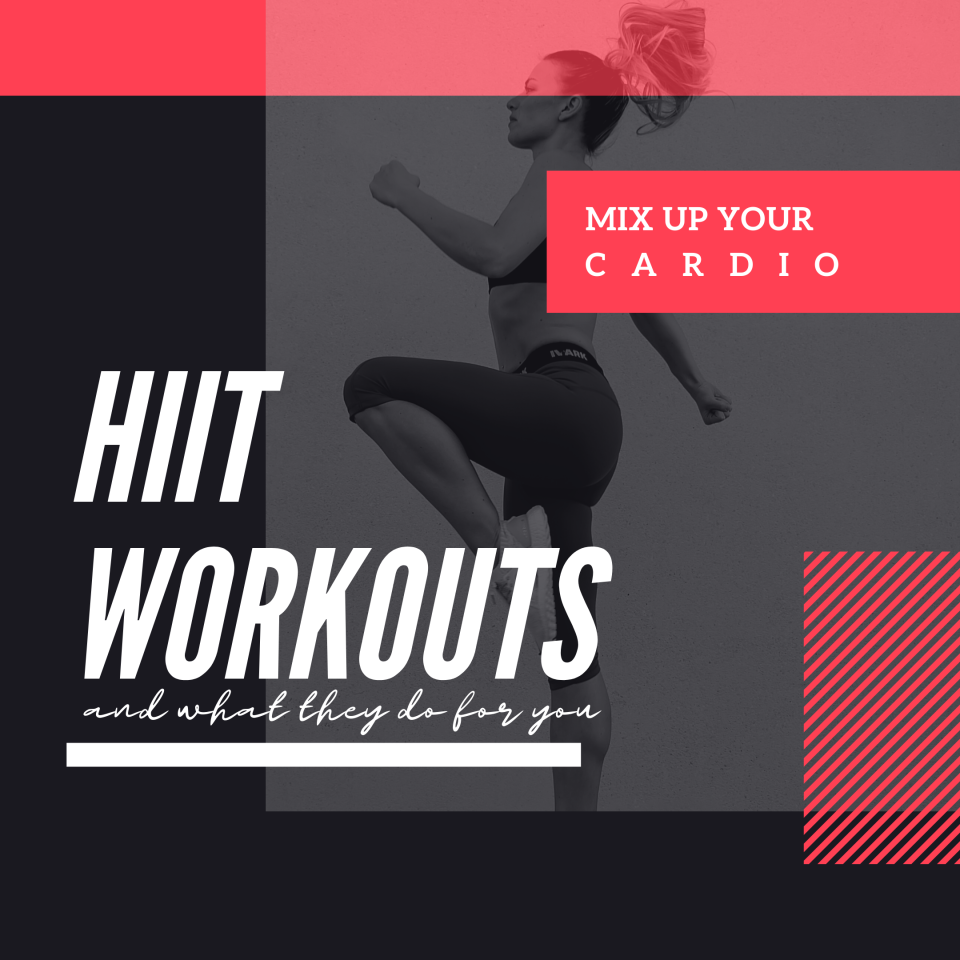 Don't focus on the mirror muscles!
"Today's Take Home": For best strength training results, spend more time improving the muscles you don't see in the mirrors.
Everybody loves training chest, biceps and ab's! Don't get me wrong, that's what you see in the mirror and it makes you feel good when you look fit. But what about real authentic strength? Is that the best approach?
For best results results spend more time developing a strong upper back, back side of you shoulders, triceps, glutes, hamstrings, and a strong grip. A strong upper back and posterior delts provide a solid foundation for you to press off of. Strong glutes and hamstrings not only give your spine a solid foundation but help you run faster. A killer grip helps you control any load you want to pick up!
The best ratio of pulling to pressing is 2:1. Take a look at your training journal, if you total up the volume you should see that you've pulled twice as much as you've pressed. Believe it or not, this WILL improve ALL of your pressing movements, as well as give you healthy shoulders. Many times people have shoulder problems because they're pressing too much and haven't correctly balanced out the pulling to pushing ratio.
Fire it up! Anything worth doing is worth doing right, so Don't suck! Good talk!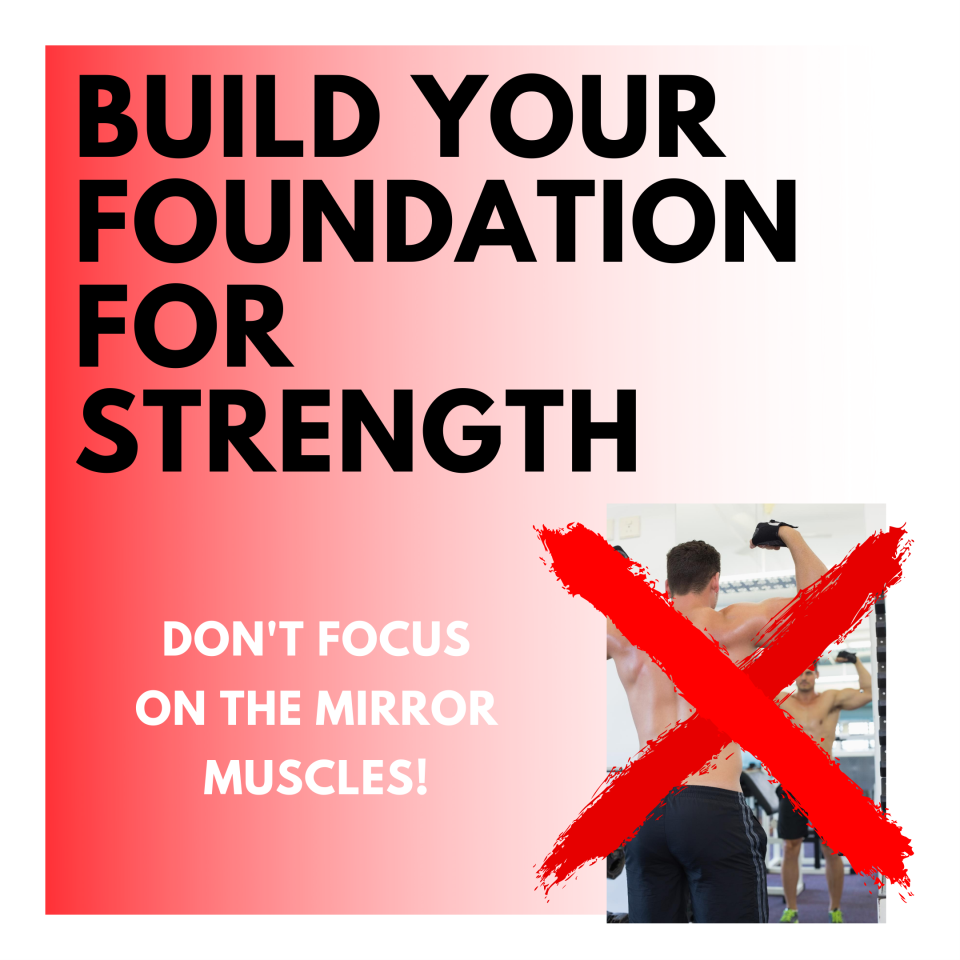 The most effective cardiovascular workout is the one you enjoy!
"Today's Take Home": The best type of cardiovascular exercise you can do is the one you enjoy!
If you google a list of the most effective forms of cardio you find this list in order from highest caloric burn to lowest: rowing, swimming, cycling, kettlebells, jumping rope, stair climbing, running, and finally elliptical. Does that mean you're required to hop on the rowing machine even though you dread it? Or you're going to fail if you don't somehow learn to like jogging?
The single most effective type of cardiovascular exercise you can perform and will give you the best chance for improving your health is the one you enjoy and doesn't cause pain! If your back prevents you from jogging, take up cycling.
If you simply dread the thought of rowing but could easily hop in the pool and knock out several laps in some cool water, then do it. Way too often people overthink it and fall into the trap of believing they have to do something they dread or causes crazy soreness the next day. Just find something you like to do, doesn't cause pain, and gets your heart rate up for 150 minutes a week. I promise you'll see success.
Fire it up! Anything worth doing is worth doing right, so Don't suck! Good talk!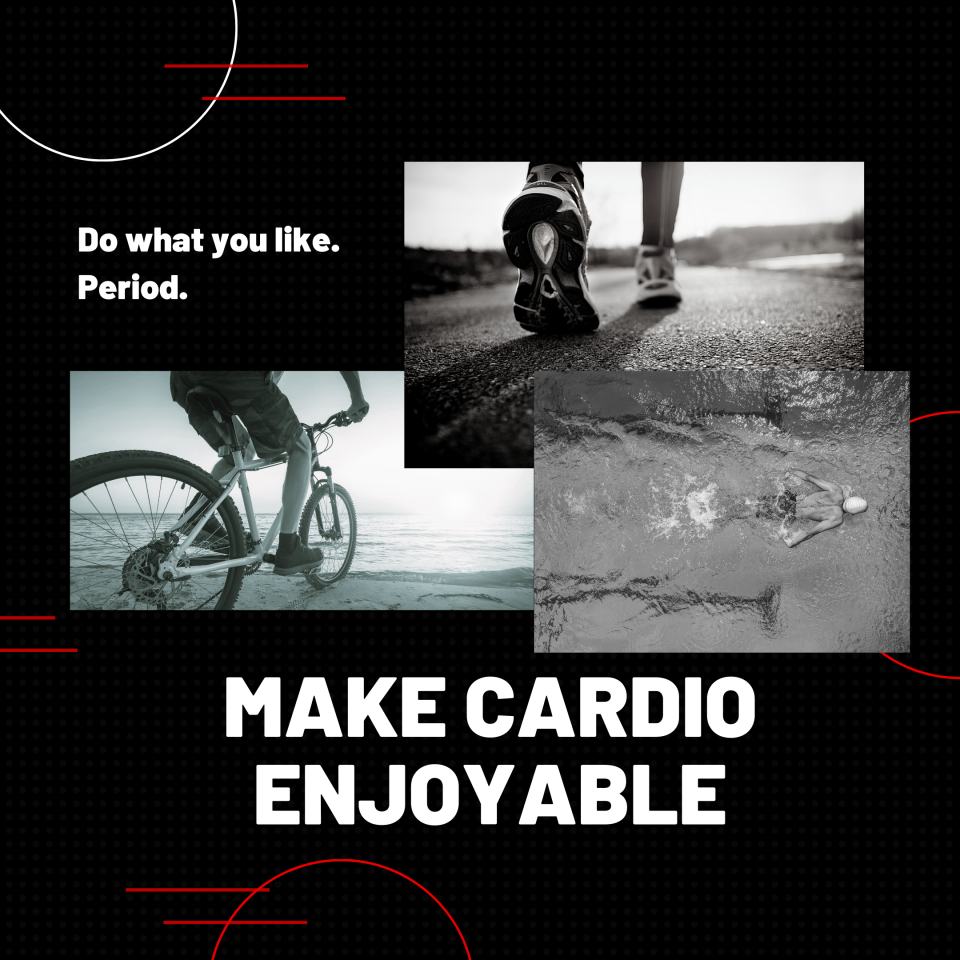 Total body strength training sessions will give you the best bang for your buck.
Total body strength sessions can be performed up to 3x a week and can take as little as 30 minutes. It's simple to program once you think about movements instead of muscle groups. All you really need is an upper body push and pull, and a lower body hinge and squat movement. Finally, just add an ab or carry into your workout and your day is done.
Chose compound movement that involve more muscle groups. An example of this would be; deadlift paired with a press, followed by a lunge paired with pull-ups, then finish up with some lying leg raises paired with a farmer walk. You can vary the sets, reps, load, and rest periods.
The benefits of this type of training are huge! First and foremost, you'll spend less time in the gym! Use this extra time to go for a walk, pick up a new hobby, or be with your family. Secondly, this style of training is WAY more athletic and balanced. You teach your body to work together as it should, as opposed to chest on Monday for 50 sets, back on Tuesday for 35 sets, and shoulder surgery on Wed because you've created a huge imbalance.

Fire it up! Anything worth doing, is worth doing right so Don't suck! Good talk!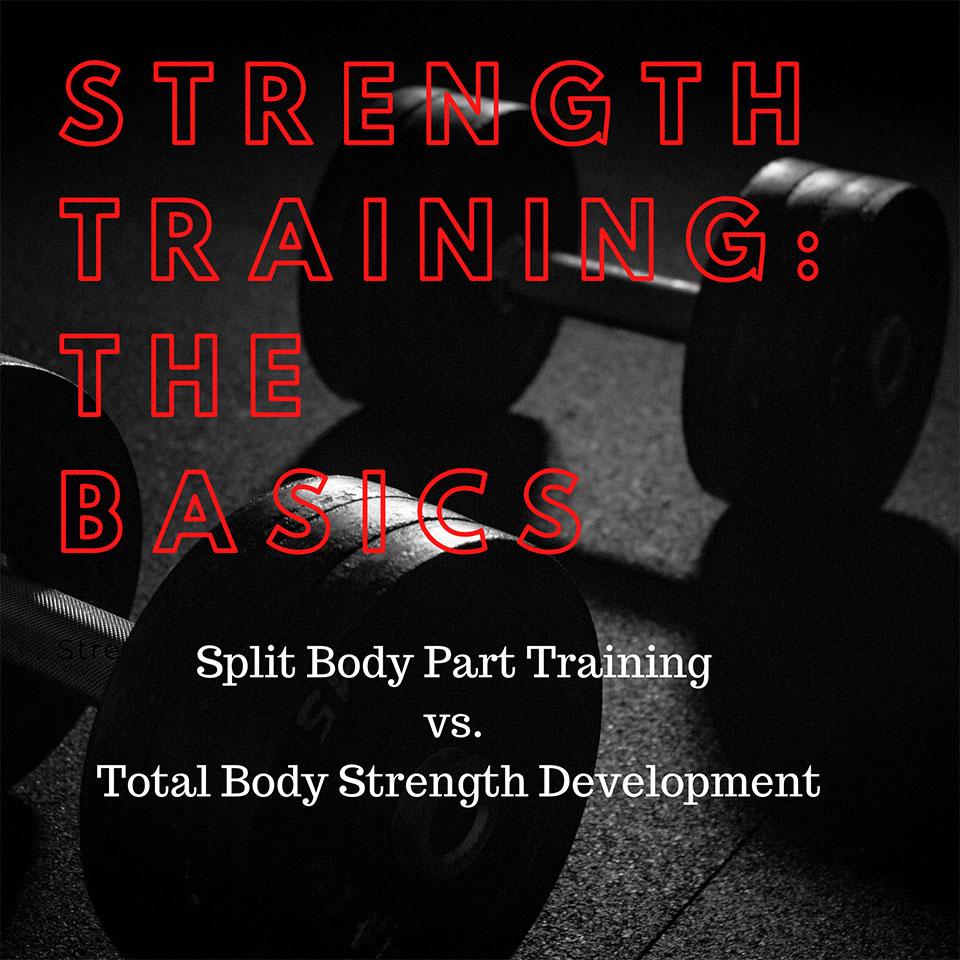 Engage in both HIIT and long slow duration cardio for the best results.
There are several reasons people hit the sidewalk and go for a run. Many times people think that's the best way to lose weight and "get in shape". A select few hit the trails to train for an endurance competition, such as a half marathon, triathlon, or to prep for an obstacle competition. But what's the best way to do your cardio without looking like a Kenyan distance runner?
Long slow distance runs should be done with your heart rate in zone 2, 60-70% of your Max HR. This has been shown to be the best HR zone to improve your cardiovascular fitness. You should be able to maintain this for up to an hour. These cardio sessions have also been shown to improve your body's ability to burn fat as a fuel source, which is great news for those of us looking to improve our body composition. This can also be more relevant in teaching your body how to endure long difficult competitions or training sessions. Long slow Zone 2 sessions should make up 80% of your cardiovascular training.
High Intensity Interval Training has become wildly popular over the last few years due to the large amount of calories it burns in a short period of time. Basically HIIT requires you to push your heart rate up into zone 4 or 5 (above 80% of Max HR) for a shorter period of time, followed by a longer recovery. This type of cardio burns more stored glycogen and forces the body to burn more calories for hours after your workout. The downside is HIIT can be way more taxing on the nervous system and cause much greater fatigue. Just like you can't drive your car 100mph all the time, you shouldn't do that to your body either. HIIT should make up 20% of your cardiovascular training.

Fire it up! Anything worth doing is worth doing right, so Don't suck! Good talk!